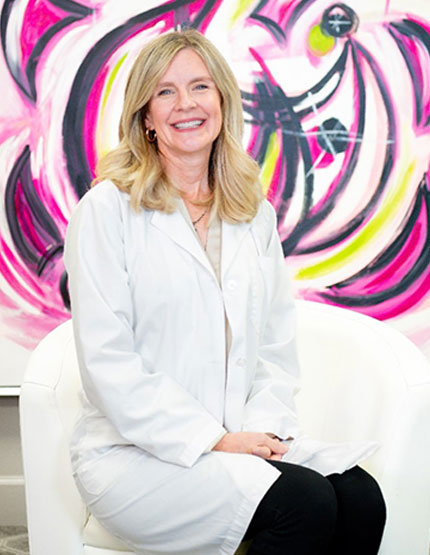 ---
Lori Rosenthal, MD
Dr. Lori Rosenthal received a Bachelor of Science from Louisiana Tech University. She earned her Medical degree at Louisiana State University in Shreveport, Louisiana and then went on to complete an Internship in Internal Medicine and then a three year Residency in Physical Medicine and Rehabilitation, in which she is board certified, at Louisiana State University in New Orleans.
Upon completion of her medical training, Dr. Rosenthal worked as a clinical instructor and Medical Director of an inpatient Rehabilitation Center in New Orleans. After a family move and a sabbatical with young children she has spent the last 11 years practicing medicine in a clinical consulting capacity and providing care to various individuals identified as medically high risk.
Dr. Rosenthal was drawn to PM&R because it is a holistic specialty that requires knowledge and integration of multiple body systems and focuses on improvement of function and quality of life in addition to diagnosis and treatment. She developed an interest in the treatment of obesity after years of seeing the negative impact that the disease has on peoples' long- term health and function. Dr. Rosenthal is currently completing additional education for board certification in obesity medicine and has been certified in ThermiVa and ThermiSmooth procedures.
She is excited about the interesting collaborative opportunity that working at ACRM provides. She will be doing medical assessments of new fertility patients, obesity/weight management, and Thermi procedures to address a range of issues from bladder incontinence to rejuvenation and aesthetics.
In her free time, Dr. Rosenthal enjoys time with family and friends, gardening, anything outdoors and is active in her community of faith and non-profit organizations.
---
*Individual results are not guaranteed and may vary from person to person. Images may contain models.